Have u forget your PDF file password? No issues. Here is a solution for this problem (i.e) PDF password remover tools. These are software programs that are used to overcome the password restriction of any PDF files. If you can't open any PDF file because of any passwords, then you can use these tools and open those files. But the main thing the user has to think while using these tools is never use these tools for illegally accessing any PDF files. Here are top 5 free  PDF password remover tools for Windows.
PDF PASSWORD REMOVER TOOLS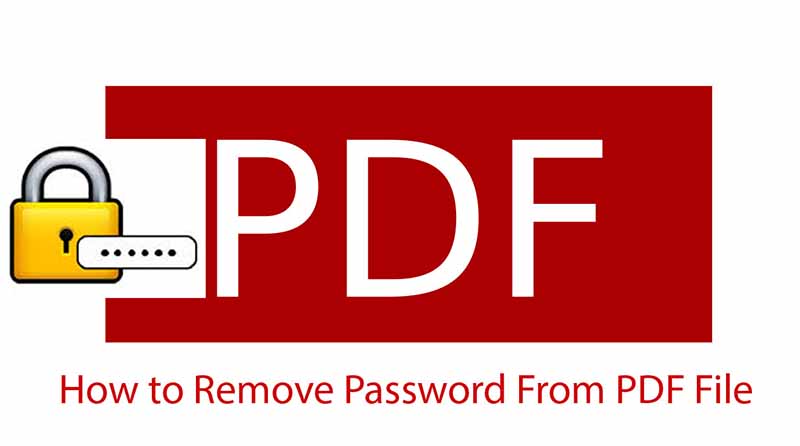 #1 PDF CRACK
PDF crack is the best PDF password cracking tools which is made for Windows users. This PDF crack will recover both passwords of owner and user from an encrypted PDF file. For cracking the passwords PDF crack uses "BruteForce attack". These uses a pre-defined wordlist for cracking the passwords. The main disadvantage of PDf crack is it will take more time for tracking complicated passwords. This supports all the available version of Windows.
#2 FREEMYPDF.COM
FreeMyPDF.com is an online tool which is mainly used for removing the passwords of PDF files. This also removes PDF restrictions that prevent the users from Copying or printing text. This tool will remove passwords but it is not possible to recover the Passwords. This is an online tool so this is the main advantage of using Freemypdf.com is. So there is no need of any installation.
#3 FREEWARE PDF UNLOCKER
Freeware PDF Unlocker is also the best tool for unlocking the passwords of encrypted files. It is very simple and easy to use.
#4 PDF PASSWORD REMOVER TOOL
PDF password remover tool is an important and easy tool for removing passwords.  This tool is mainly designed for removing owner password from any PDF files. The main disadvantage of this is if the PDF has user password, then this tool will not be useful. This tool is supported by all available OS.
#5 PDF UNLOCKER
PDF Unlocker can unlock any PDF files. This is a portable tool. It can literally do two functions,
It removes passwords from PDF files.
It recovers the owner password from any encrypted PDF files.
This tool also uses Brute force attack for breaking the passwords.
These are the PDF password remover tools which are used for cracking PDF passwords.