Apart from updating the OS, it is also possible to update the hardware drivers in windows 7 and windows 8. Updating the hardware is most important for the smooth functioning of PC.  Updating the hardware drivers like display, Audio & sound, Motherboard, Usb, Network need to be updated frequently for the better usage of system. There are many softwares available on internet for updating the hardware drivers. Among them the best software is SlimDrivers. It is free and more user friendly and compatible with Windows XP, 7.8 Vista.
Simple Tips to Update Hardware Drivers in Windows 7 and 8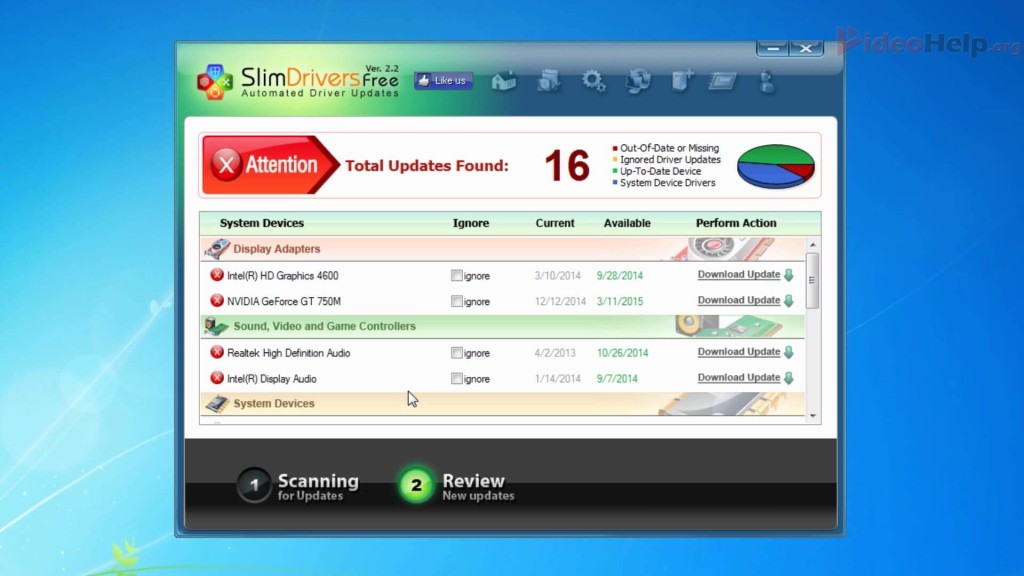 SlimDriver 
Using real time scanning and cloud technology Slimdriver automatically updates your PC. SlimDriver provides instant optimization of the connection between the computer and its components. Components include peripherals like printers, motherboards, USB ports, graphic and soundcard etc. SlimDriver is the first cloud based utility for maintaining and updating the drivers. The process of SlimDriver is, it first scans the PC. Then it recognizes the correct drivers that are needed. Then it retrieves the required hardware from the cloud. Then it will install the current and perfect drivers for individual PC.
Slimdriver will be very useful for those who use laptops. Because frequently they have to update WiFi, Bluetooth, USB, Graphic, and many other things.  Since it is a free tool and most effective, it is recommended by many people.
Checking train Seat Availability Online Irctc Login 
STEPS FOR USING SLIM DRIVER
Here are the step by step process which shows how to use SlimDriver.
Visit cnet.com and download SlimDriver.
Here is a download link – https://www.slimwareutilities.com/slimdrivers.php
Open downloads folder and install SlimDriver in the system.
Select Slimdriver form windows start button and select an option called "START SCAN". Now the software will start scanning the hardware components. Then it will search for the latest hardwares on the cloud.
Then it will produce a list with all available hardware updates as per hardware category.
Now select download corresponding to each driver update.
Now Slimdriver will download the updates from its official site.
After updating the hard ware, the user have to reboot the system for hardware updates.
Hope these simple steps help you to update hardware drivers in Windows 7 and 8.