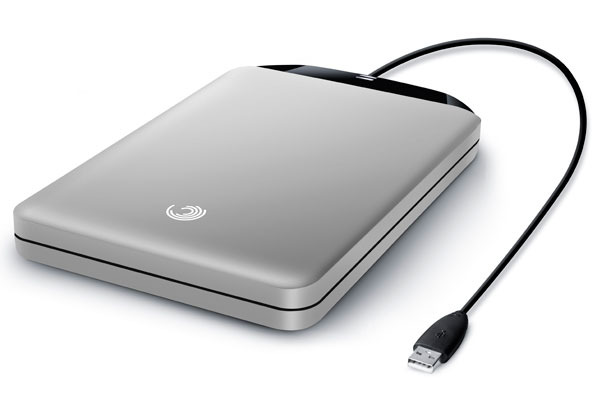 Portability has become one of the major essentials of the modern times. With technology achieving new peaks every day, you end up collecting a huge amount of data. Storing this data then becomes a major concern. Maybe you have around 5000 digital photographs sitting in the folders or a huge collection of music or movies on your personal computer. You will definitely consume all the available space at some point of time. Then comes a requirement of an external hard drive that helps you store all of your important data safely. Let's now understand the 5 important things to consider while buying an external hard drive.
5 Things to Consider While Buying an External Hard Drive
Type: The external hard drives are usually of two types, Solid-State Drives (SSD) and hard disk drives (HDD). The Solid-State Drives are very fast and equivalently a hell lot expensive. Since these drives do not have any moving parts in them, they are also much safer than HDD. However, if you are sure for not using your HDD just like a maraca, I would prefer you buying external Hard Disk Drive over Solid-State Drives.
Also, if durability is one of your concerns, look for a HDD with a good exterior for added protection. Usually Transcend HDDs come with an advanced internal hard drive suspension system and a durable anti-shock rubber outer case that boasts ruggedness.
Storage Capacity: The basic question that comes to your mind while buying an external hard drive is its storage capacity. External hard drives come in various sizes like 250 GB, 500 GB, 1 TB and more. Hence, with a wide range of sizes available, pick up the best that suits you according to your usage. To give a brief idea, if most of your files are word-processing documents, excel sheets and power point presentations, you might not require a heavy HDD and 250 GB or 500 GB HDD would be more than sufficient.
On the other hand, if you are much of a socializing person with huge number of digital photographs or a large collecting of music and movies that keep on increasing every passing day, you might need a heavy hard drive of 1 TB or more.
Speed: The HDD speed usually is considered upon how quickly it takes for a drive to read and write data. The speed of HDD depends upon the mode it uses for connectivity. This connectivity then consists of USB 2.0, eSATA, USB 3.0 and FireWire. The eSATA HDD is believed to be the fastest drives but requires an external power supply, thus making them bulky and difficult to carry. The most recent USB 3.0 overcomes the drawbacks of eSATA and is compact and offers good read write speed.
The other way to monitor the speed of your HDD is its RPM (Rotations Per Minute). The best in class HDD with a good read write speed is around 7,200 RPM. However, a HDD with 5,000 RPM also works just fine.
Brand: No matter what the price is, if you are really looking for a quality product, Brand matters the most. It's skeptical to show guarantee on any electronic device unless it's from a reputed brand. Cheap external HDD have a higher failure rate and hence one should prefer buying external hard disk drives from a reputed make. Also, the cheap external HDD are poor in speed and security.
The notable brands you can prefer while buying an external hard disk drive include Western Digital, Seagate, Transcend, Maxtor and Lacie.
Security: Security in HDD means automatic backup or file retrieval technology of the drive. Most of the drives act as mere storage boxes. So, if you are buying an external HDD, ensure that it supports backup facility so that it's easy for you to retrieve your important data even after a system crash. The drives with this facility usually cost a bit more, however, it definitely gives you a peace of mind.
Considering the above 5 points before buying an external hard disk drive will definitely help you getting the best HDD for yourself.
Do you think there are any other points that play a crucial role in judging the external HDD? If yes, please share them in the comment box below and help us in making this article more informative.