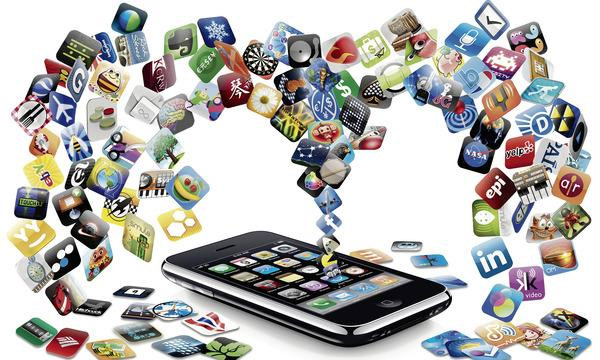 Each year starts with new resolutions to become successful, to meet our goals and to fulfill our dreams. We all plan many things that help us in achieving these resolutions. We start keeping planners, start making to do lists and even make a work out plan. However, these things work till they are new and we tend to lose track of our resolutions unless firmly determined. So, what can we do to keep ourselves motivated and ensure that we stick to our resolutions?
In the world of technology and smart phones, all we can do is take help of several mobile applications and use them smartly to achieve our goals. The Google Play Store and the iOS market offer us a plethora of applications that helps us to plan things thus making positive changes to our lifestyle. Following are some of the interesting smart phone applications I am going to use this year to plan my work and achieve my goals.
Flava is a smart dairy app that helps you in recording each and every thing you do in the form of text, images, audios as well as videos. The app makes diary writing thing all the more interesting. The free application helps you to keep records of ideas in a more distinctive way. So, the next time you take a look at your daily timeline, the well-organized structure along with entertaining media creates a great working aura for you.
Evernote has been a great substitute to my leather bound planner. Using this app from last one year, this smart phone application helps me in planning my day's task, create to-do lists, set alarms, attach photos/files, audios as well as videos. Moreover, it's exciting feature 'Speech-to-text' further saves my time in writing things. The app also helps in sharing your plan with friends via e-mails, social networks as well as SMSs.
I came across this application when it became really difficult for me to manage my photo gallery. One of my local travel sites made me click a huge amount of photos on my Lenovo S920 smart phone. Slowly it became difficult for me to manage my personal photos and my website photos. Flayvr is an ideal free mobile application that organizes your photographs and videos into interactive albums based on date, location as well as your calendar entries.
Who doesn't require motivation? Every one of us starts their new year with a great enthusiasm, meeting their resolutions on a daily basis. But soon in a few days or a couple of weeks, excuses are made and best laid plans get to die. Here arises the need of daily motivation that keeps us going in a long run. Lift is a free mobile application that helps us in setting our goals and proactively presents us with tasks and instructions. It even lets you set alarms to remind you about your tasks.
Any.do is a smart mobile application that helps you in making your to-do lists. The app helps you to plan your day and posts remainders for all the tasks you need to complete. It also gives you the options for setting up alarms for time bound jobs and even move them around to plan your agenda by a simple drag-and-drop function. The other functions offered by this app include predictive text algorithm, remainders to contact a person, etc.
Each smart phone comes with its own calendar. However, what makes Cal different is its colorful and smart UI. Same as a wall calendar, the app uses vibrant images as its background. It's smart settings give you an option to connect with your Facebook account and sync all the birthdays of your friends and family. Moreover, the application can also be linked with the Any.do app thus taking care of your to-do lists more efficiently.
Smart phones today have become the best devices to evolve and track our work efficiently. However, it solely depends on us how we use these devices to monitor and complete our tasks proficiently. I have already started using the above mentioned free apps for android and iOS devices and they truly help me in accomplishing my daily tasks.
Are there any other applications that help you in managing your tasks or meeting your New Year resolutions? If yes, please do mention them in the comments below.
Related Searches for Android games :-
Clash of clans is the ipad/iphone/android game created by "Supercell". It is free game , millions of people play this game everyday . Now  you can download coc for pc from here.