The Indian Independence Day is one of the proudest moments for each and every countryman and is celebrated with enthusiasm every year on August 15. The day is a respect to all those martyrs who sacrificed their lives for gaining freedom from the then British Kingdom. And the best way to celebrate this day is with Happy Independence Day 2014 Messages, Songs and Movies.
The first Independence day was celebrated on August 15, 1947 when Jawaharlal Nehru – the first Prime Minister of India hoisted the Indian tricolor flag on the Red Fort in Delhi. From this day onwards, every ruling Prime Minister follows this tradition every year. Followed to the flag hoisting, the Prime Minister address the country.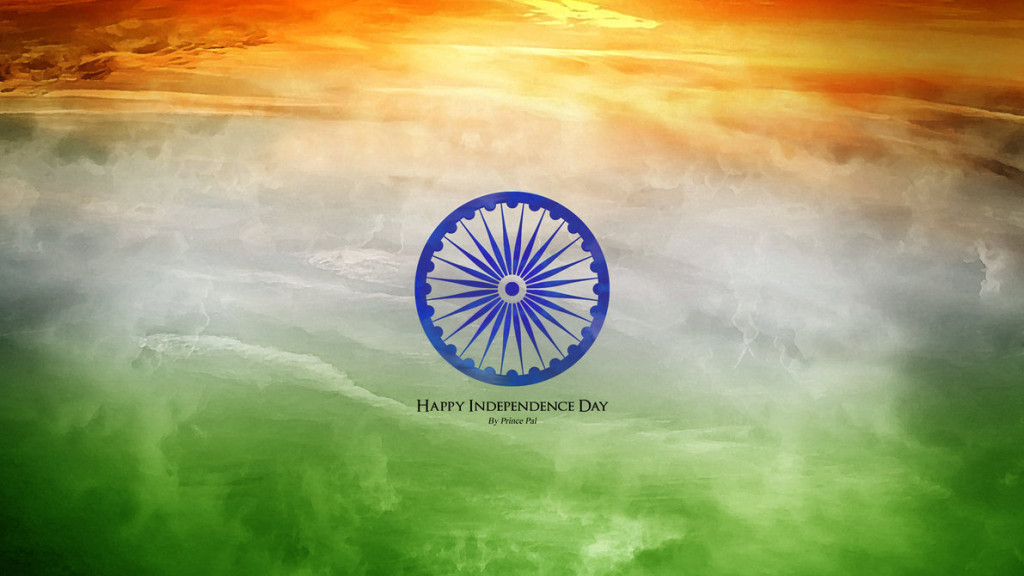 On this day, the Indian Army, Navy and Air force offer spectacular demonstrations of their strength through parades. Along with the army parades, numerous cultural events are also organized by all the states and children from different schools.
The Indian Independence Day is a national holiday and the entire country celebrates this day by wearing traditional attires, hosting Indian national flags, listening to patriotic songs, watching patriotic movies, sending Independence Day SMS, sharing Independence Day Wallpapers and more.
Below are some of the best Happy Independence Day 2014 Messages, Songs and Movies that you can share with your friends and family.
Top Independence Day Messages
"Freedom is a Precious Gift of God…May We Always Remain Independent! Wish You all A Happy Independence Day."
"This special day let's promise our motherland that we will do everything to enrich and preserve our heritage, ethos and prosperity…Wishing you all a Happy Independence Day."
"Bharat humko jaan se pyara hai…Sabse nyaara Gulistan humara hai….Wish all my fellow Indians a Happy Independence Day."
"Saare Jahan Se Accha…Hindustan Humara…Hum Bulbule hai Iski…Ye Gulsita Humara…Wishing you all A Happy Independence Day."
"India proudly soars high today…Free and Independent…May the joys of freedom embrace you always. Wish you and your family a Happy Independence Day"
"Ask not what your country can do for you….but ask what you can do for your country…Wish you all a Happy Independence Day."
"Revolution is an inalienable right of mankind. Freedom is an imperishable birth right of all. Labor is the real sustainer of society. The sovereignty of the ultimate destiny of the worker – Bhagat Singh"
Top Indian Independence Songs 2014
Zindagi Maut Na Ban Jaye – Sarfarosh
Sarfaroshi Ki Tamana – Rang De Basanti
Mera Rang De Basanti Chola – The Legend of Bhagat Singh
Bharat Humko Jaan Se Pyara Hai – Roja
Sande Se Aate Hai – Border
Aaisa Des Hai Mera – Veer Zhara
Maa Tujhe Salaam – Vande Mataram, A. R. Rahman
Yeh Jo Des Hai Tera – Swades
Suno Gaur Se Duniya Walo – Shankar Mahadevan
Ae Mere Watan ke Logon – Lata Mangeshkar
Kar Chale Hum Fida – Haqeequt, Mohammed Rafi
Apni Aazadi Ko Hum – Leader, Mohammed Rafi
Mere Desh Ki Dharti – Upkar
Top Indian Independence Movies 2014
Mother India
Lagaan
Lakshya
Rang De Basanti
LOC Kargil
The Legend of Bhagat Singh
Border
Swades
A Wednesday
Hope the above Happy Independence Day 2014 Messages, Songs and Movies help you in celebrating the Indian Independence Day 2014.