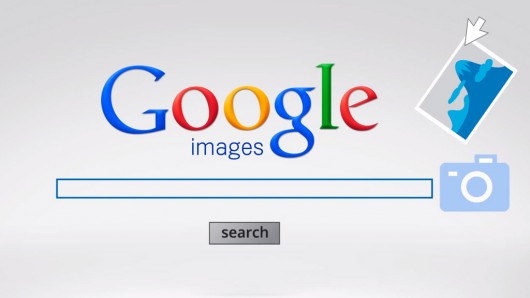 Ranking on any of the search engines, particularly Google requires some good search engine optimization. In my previous posts on on-page and off-page optimization, I have already covered the information that helps in getting your website ranked in minimal amount of time. Today, in this post I am going to write about image optimization for your website.
Why Image Optimization?
I thought of writing on this topic recently after one of my websites started getting huge traffic from Google images. This sudden flow of traffic got my attention and thought about bringing this topic for all my blogger friends.
If we take a look at the Google search result, the SERP often comes with the image search results. This result thus increases the chance of users checking out the images for a particular search. Hence, it is necessary to optimize your website images in order to get ranked in the Google image search results and get greater visibility.
How to Optimize Images for a Website?
Image optimization for Google rankings often comprises of several techniques. When we talk about optimizing the images, all we can think of is including an alt-tag for every image. However, it's not just the alt tag that helps your image making its way in SERP.
Following are some of the techniques one need to understand while optimizing their website images.
#1 Size of the Image
The size of the image is one of the major concerns of image optimization. Image with higher resolution are often bulky in size and take much more time to load. Hence, optimizing these images is must to ensure efficient loading time for your web pages.
These days, various online tools help us in reducing the image size without affecting much on its quality. Using these tools help me in optimizing the images I use on my websites to a greater extent.
#2 Original Images
Sure! Not everyone is expert in creating their own images. However, using the same images present in the Google image search results cannot just affect your rankings but also drag you into certain copyright issues.
To ensure you get ranked in the Google image search results, it's recommended to modify the images to some extent before you use them on your website. This will not just give it a unique look but also making it a bit attractive can get you higher impressions.
#3 Image Title Tag
Image title tag is usually the same as your image name. I have often seen images with names like img04, img80, 12831823912.jpg, etc. It is highly recommended that you rename the file appropriately before or after you save it on your hard disk.
The image name must often use the keyword and should be short yet descriptive. For example: google-seo-techniques.jpg would be an ideal name for images related to SEO techniques.
#4 Image Alt Tag
Considered to be one of the important aspects of image optimization, alt tag in html plays an important role for search engine crawlers and spiders to know more about your image. Hence, inserting the alt tag for image is very important to get ranking in the Google image search results.
Including an Alt tag for your image is no big task. All you need to do is include – alt="title for the image".
Below example will give you a more specific idea:
< img src="Mercedes-Benz-Sedan.jpg" alt="Mercedes Benz Sedan"/>
#5 Image Description
People using WordPress CMS for their website will often find the description section for each image in their CMS gallery.
Is it really important to write description for images?
Well! Yes, it is important to write description for the images since it tells the search engines something more about your images. Moreover, including some more valid keywords in this description can get your ranking for several more keywords.
Implementing the above 5 steps efficiently will get you in Google image search results more easily. Trust me, Google search images is the best way to get traffic to your website. Mostly, if you are have a travel or some other niche that uses a lot of images.
Hope this article helps you in optimizing your images and get good visibility in the search results.
Do you think there are any other ways images can be optimized in a better way? If yes, please do share them in the comments below.