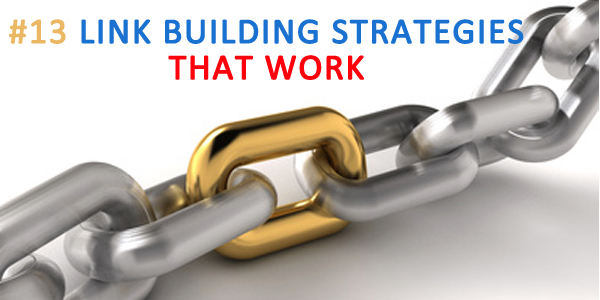 Link Building is one of the most important aspects of search engine optimization and credits almost 80% of importance in your SEO strategies. Right from blog commenting to social media sharing every aspect of building links help you in increasing the authority of your domain and get indexed in Google SERP.
But, what does link building actually means? Does just building links help you in getting you site in top search results? Is social media link sharing counted as a positive link building strategy? Does sharing of your niche site links on other irrelevant sites help you in building a good link profile? And the questions keep on pouring!
A lot of understandings and misunderstandings keep revolving around the term link building. Mostly, for new SEO enthusiasts and entry level bloggers, link building is one hell of a task. Unable to get authentic information and going through some amateur blogs, they tend to make a lot of mistakes that further hamper their websites to a greater extent.
Now! While writing this article I have ensured that this blog post not just helps the entry level bloggers or SEO enthusiasts in understanding the term link building but also assist well established bloggers in understanding some other unknown strategies that help me for my niche blogs.
So, before starting up with the authentic link building strategies, let me first guide you with – what link building actually is, how does it help you to increase your site authority, and what are the different types of link building?
What is Link Building?
Link building is to have your website links on other related websites. These links can then be built through blog commenting, guest blogging, reference and so on. (We are going to study this in depth further).
What is the use of Link Building?
The presence of your website URLs on other websites help in passing the link juice or authority of that domain to yours.
For example: Wikipedia is one of the most authorized domains on the Internet. When you get a backlink to your website from any of the related pages of Wikipedia, you site automatically gets a good domain authority.
Getting backlinks from more authorized domains is one of the key techniques to build a quality link profile and get ranked quickly in the Google SERP.
What are the different types of link building?
Link building is basically divided into two main types – Dofollow and Nofollow links. Let's look what these links actually mean.
Dofollow Backlinks: These types of backlinks are those that allow search engine bots to crawl your domain and pass the link juice. Such backlinks help you in increasing the domain authority as well as the page rank of your website. Below is an image that shows how a Dofollow backlink looks like.

Dofollow backlinks play an important role in the overall SEO link building strategies. These types of links are often considered most powerful and help you in getting your website indexed quickly and efficiently.
Nofollow Backlinks: As the name says, nofollow backlinks are those that refrain search engine bots from crawling your website. So, if you have thousands of nofollow backlinks all over the Internet, it's hardly going to make any difference to your website. Below is an image that shows how Nofollow backlink looks like:

Though nofollow backlinks do not play an important role in benefiting your website with link juice, these links do help you in getting traffic to your website. Most often, you will find these kind of links in the comment section of websites.
Now that we have cleared the basic doubts about what link building is, what's its use and what are its types, we can move further and understand the best link building strategies that work.
#1 Rule of Link Building
Gone are the days when SEO used to be a cake walk. Back then, ranking in Google SERP and earning from AdSense was one of the simplest ways to earn money. I remember two years back working on a career site that dominated the first page for several keywords, helped us earn a big chunk. However, the Panda and Penguin updates simply made that site unrecoverable. Thinking why did this happen? The answer is simple, irrelevant links from all possible niches across the Internet.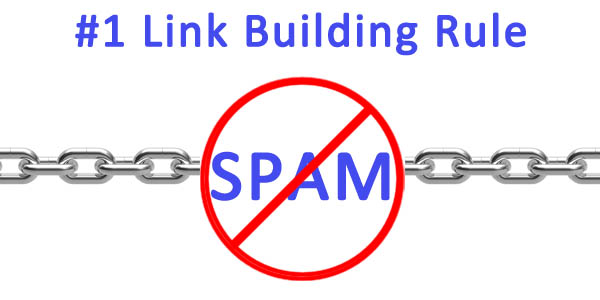 So, the #1 rule of link building is never ever build links from irrelevant websites. Getting backlinks from closely related websites is way powerful and authentic. On the other hand getting links from unrelated websites raises the red flag and is considered spam. Hence, one must keep track of their incoming links through websites like Open Site Explorer which helps you in avoiding any unwanted backlinks.
#2 Web Directory Submissions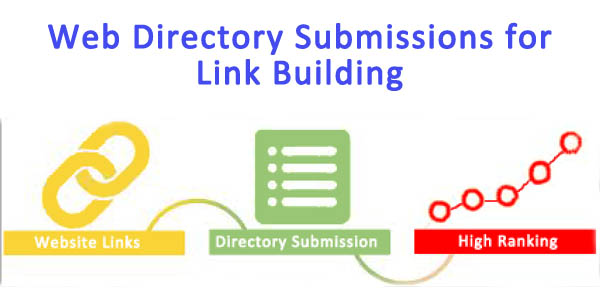 You may find webmasters telling that web directory submissions is of no use anymore and they are true to a greater extent. Web directories aren't as powerful as they used to be a few years back. However, skipping web directory submission is not what I would suggest. Though this submission will not help your site immensely but they remain a great opportunity to add branded anchor text to your homepage links.
#3 Press Release Submissions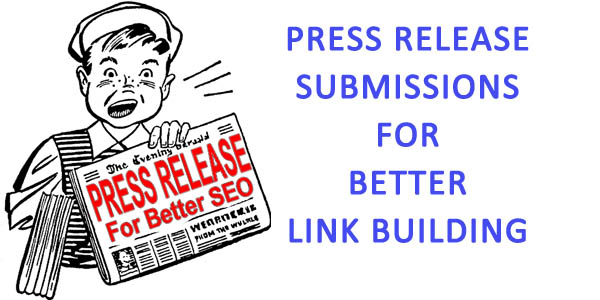 Press release is one of the best ways to get quality backlinks for your websites. These submissions do pass quality link juice to your website. However, over-spamming of press releases with more than 3 to 4 links can even counter react and affect your authenticity. Hence, restrict your anchor text to 2 or 3 while submitting a press release.
#4 Guest Posting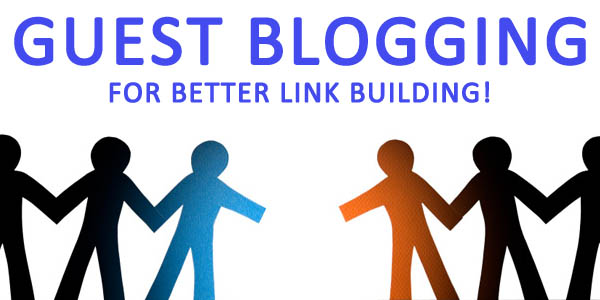 Recently, Matt Cutts – Google Webspam team head, in one of his blogs mentioned that guest blogging is dead. However, according to me and several other webmasters, Guest Blogging can never be dead and will never affect your website unless it's unrelated. For example: Writing a post on a health website and giving a backlink to your SEO related blog can be a spam and will definitely affect your search engine ranking.
#5 Sitewide Link Distributions
A very common practice that is seen in link building is all the backlinks that redirect to your websites homepage. This is a big NO! Though a big chunk of backlinks should direct to your homepage, you must also ensure that you build an equally good link profile for your internal pages.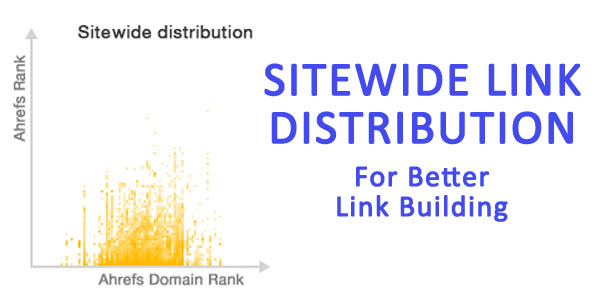 The website Ahrefs.com gives you a cool statistic of your sitewide link distribution. Enter your root domain and search links. Then scrolling down to bottom of the page will give you a graph that shows the distribution of links across your site. More spread out the image is, more links you have across your website.
#6 What sounds important, domain PR or page PR?
You might often stumble upon websites having lower PR rank higher that websites with greater PR. Such results may often put you in a fix and make you think whether it's an end of PageRank. However, PageRank is one of the rewards that comes straight from Google and while webmasters are so much concerned about the homepage PR, it's the page PR that really matters.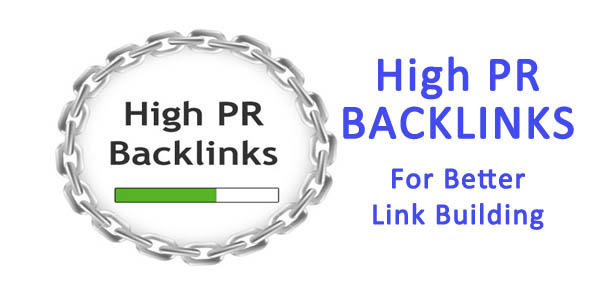 Hence, while building links for your website, make sure that you draw links from pages having a good PageRank and not just the websites that have a greater PR. Various toolbars, plugins, widgets are available that help you in finding a page's PR. Installing them will help you to save time while searching for good pages with PR.
#7 Quality/Quantity of Inbound Links
When it comes to link building, quantity is what matters. More the number of backlinks, greater are the chances of you ranking in the Google SERP. Though quality and relevancy of these backlinks are not compromised, the number of backlinks goes hand in hand with them. Thus, more the number of quality and relevant backlinks, greater are your chances of ranking in Google search pages.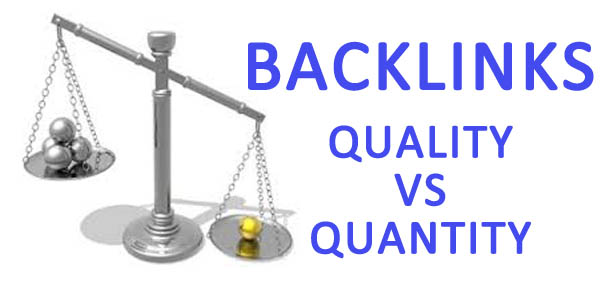 MajesticSEO is one of the best websites that give you in-detail information on number of backlinks to your website homepage as well as internal pages. You may also use OpenSiteExplorer to check the same information.
#8 Number of Referring Domains
What if you get hundreds of backlinks from a single domain? Unnatural!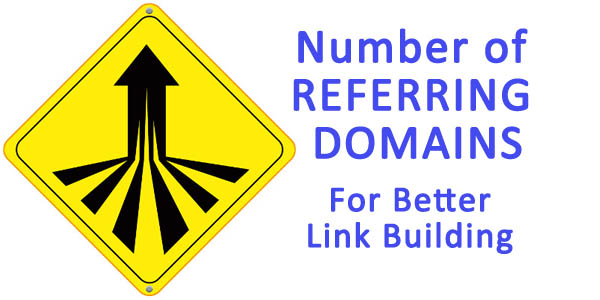 This is when the number of referring domains that backlink to your website comes in picture. The search engine not just keeps a count of backlinks to your website but also the count of unique domain that link back to your site. This helps the search engine algorithms to understand the relevancy of your link profile.
Hence, when evaluating a potential link opportunity, you also want to consider the number of unique domains linking to your site.
#9 Domain Authority
A strong link profile is usually the one which has a large number of backlinks from high PR and high domain authority websites. More the domain authority, greater is the authenticity of your website. When you get a link backs from a high domain authority websites, a similar domain authority is passed to your website.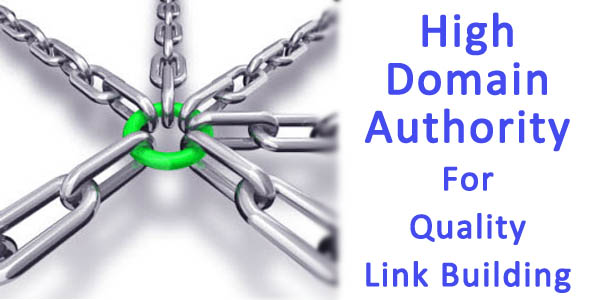 Hence, one must get good number of quality backlinks from high domain authority websites to ensure a rise in SERPs. The Moz toolbar helps you in analyzing the domain authority of a particular website.
#10 Contextual Backlinks
Search engine bots pay a lot of attention while crawling links on a particular page. Usually links present in sidebars or footer of the page are considered significantly less powerful than the links present in the content.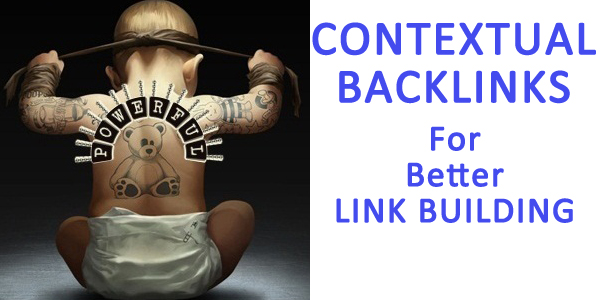 When the search engine bots crawl a particular page, they look for relevant content surrounding a link. On the other hand, links present in the sidebars and footer of a page are without any relevant content surrounding them and hence are considered spammy.
So, ensure that you put your links only within the content to avoid search engine bots from skipping or considering your links as spam.
#11 Forums
Forums are the best platforms to build a great link profile. These websites are often crowded with a huge number of active members and posting your link in active forums can get you some serious traffic. However, you got to do some work before posting your link on any random forum.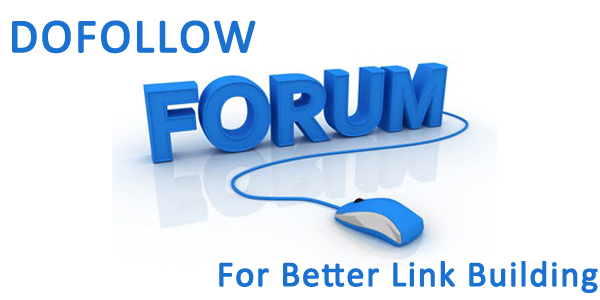 For forum link building, initially you need to search for forums that are closely related to your niche. After finding some, check for their relevancy by checking out the number of replies and views that forum is getting. If you see a good interacting, Bingo! Go for the forum, sign up and start your forum commenting. Ensure to leave contextual links instead of plane links of your website.
#12 Co-Citations
Co-citation usually refers to the text surrounding the immediate area around your link. In co-citation it is recommended to insert some of your targeted keywords around your link area. This type of link building is usually suggested when you get backlinks for blog that covers several other topics apart from your niche. In such websites, co-citation helps you in getting relevant back links.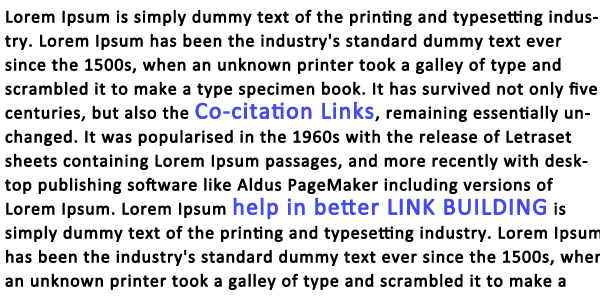 Co-citation also helps you during blog commenting. Most of the times, links in the comments section are no-follow. Hence, ensure to target your keywords while writing blog comments.
#13 Image Link Building
Image link building rests to be one of the best strategies to generate quality backlinks. From creative images to infographics, they help you in getting instant link backs to your website. Recently, infographics have created much of hype on the Internet. These pictorial contents give a great graphical user interface to the readers and increase the probability of sharing it.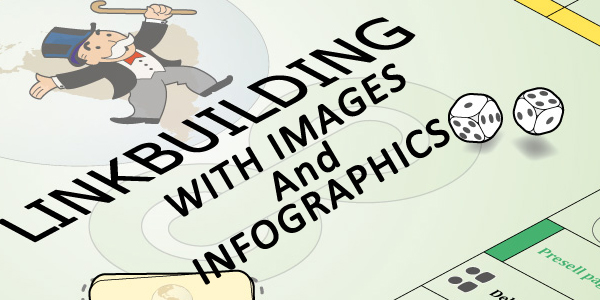 Website like visual.ly and pinterest.com are goldmines for image and infographic ideas. Moreover, submitting your images and inforgraphics on these sites will get you good quality links as well as prospective eyeballs.
Wondering how to make an inforgraphics? Infogr.am is the answer for your question. This website helps you to generate your infographic for free. All you got to do is signup, choose a design, upload your content and publish. You are then delivered with an embedded code that you insert on your website. More shares for your website, greater the number of back links you generate for your website.
You can as well share this infographics on some free infographic directories as well as social networking websites.
The above #13 steps will help you in building an ideal link profile for your website. Following each of these steps of link building will not just give you the best of backlinks but will help you gain a higher PR as well as domain/page authority.
Do you think there are any other ways that will help you in building a better link profile? If yes, please mention them in the below comments and help to make this article all the more informative.