Video editing software are probably hard to use, but Movavi Video Editor Makes video editing so easy, even if you've never done it before. It have a wide file format compatibility, quick conversion speeds, audio extraction and some basic editing features which will give you a power to make professional video as easy as like 1-2-3. The user interface of this software really impressed me. It has a modern look and all the tools are organized in a great manner. You don't need to access the program menu for help.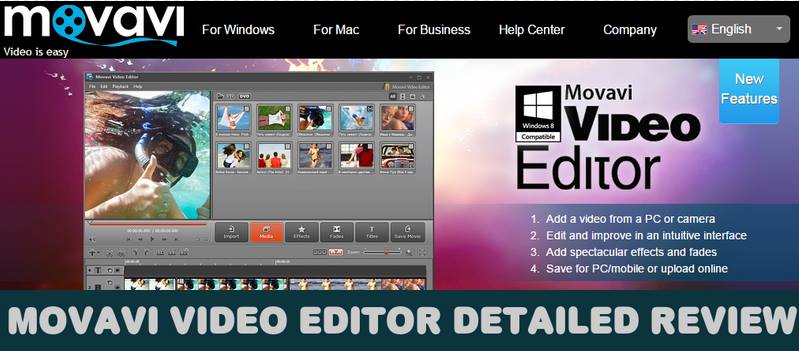 Why Movavi Is Best?
There is a built in screencast feature which can't be found in other video editing software. Movavi allows you to record your computer screen and provide a voiceover as it happens. This can be a useful feature if you want to demonstrate a problem on your computer, or create tutorial videos to post online. The easy to use interface quickly guides you through all the necessary steps involved in making a really outstanding clip.
There is a media player for the preview of your edited projects and beside it there is a time line which have title track, video track and 2 audio tracks which allow you to easily navigate and tune the applied effects and transitions. This movie editing software comes with many great advantages. It allows you convert your 2D videos into 3D. You can even turn your videos into old-looking movies or you can add different transitions between each clip. Just because this software converts movies very quickly, it is the best workhorse for those who have a lot of videos to convert.
What You Must Know About Movavi
This movie editing software is compatible with most common video formats such as WMV, MOV, MP4. You can easily import these video formats into the software. This tool is also compatible with less-common formats such as VOB, Xvid and DivX. This movie editor allows you to capture still images of videos. So this can be a great feature for those who want to grab still frames from home videos.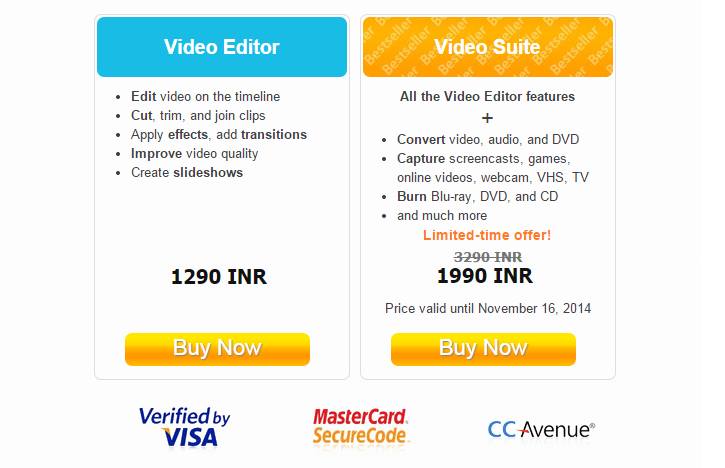 The company offers help and support via email, user guide, live chat, tutorials and FAQs. So I don't think it will take more than 5 minutes to get the solution of your problem. There is also an in-application help guide, which contains answers of the most of the general questions asked by users. This software is so easy to use, so I don't think that you'll need to use the help options.
This software is an all-in-one solution for creating videos and for editing too.
My Words About Movavi
I have only one word to describe Movavi Movie Editor Software. Wow! This software and convertor application is simple to use. The buttons on the interface are quite large and self-explanatory, so it will take only few minutes for you to get the hang of the software. If you are looking for a comprehensive, affordable and easy to use movie editing software, then Movavi is for you.