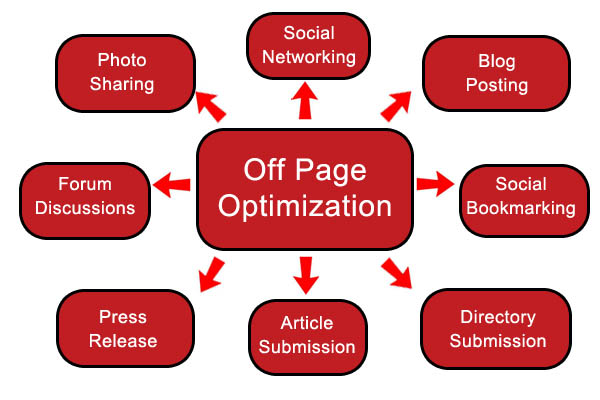 My previous post on on-page optimization gives a clear idea on how one should dedicate their major time on writing quality content and other important aspects. Once this is done, almost 60% of your work towards Google ranking gets accomplished. Then what about the rest 40%? The rest forty percent comprises of efficient off page optimization. Previously, while optimizing various sites, I used to carry numerous techniques. Eventually, I realized that a very few effective steps are actually required to get your website ranked. Let us now take a look at these best off page optimization techniques that get you in top 10 rankings.
#1 Social Networking
With billions of people actively present on the Social Networking Sites (SNS), one of the effective ways to do off page optimization is to make your presence on these sites. Creating a brand for yourself on the SNS helps you in increasing the number of visitor to your website. Moreover, these people also tend to share your stuff on their pages thus spreading a word of mouth. However, making a reputation on social networking sites is important. Once you have that loyal number of readers/visitors, all you need to do is keep sharing your new stuff on these sites.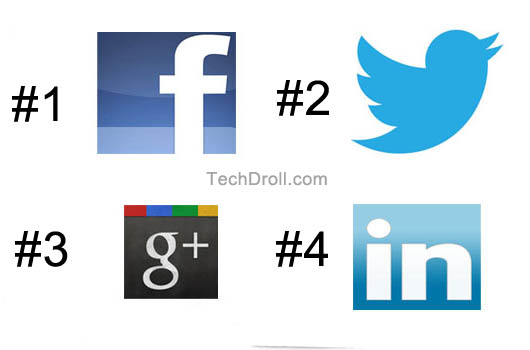 #2 Blog Posting
It has been seen that the more frequently you post on your website the more traffic you get. The Google crawler keeps on reviewing your website every now and then. If it does not find any new content then it starts degrading your website thus decreasing the number of visitors. Hence, it's necessary to keep posting new content on your website. If your website is a corporate website, you can create a dedicated Blog page to post things related to your industry.
The other efficient ways is to do Guest Blogging. This definitely helps you gaining some quality backlinks from good websites as well as enhances your authorship visibility all over the web.
#3 Social Bookmarking
Social Bookmarking is yet another effective ways for off page optimization. Usually, the search engine algorithms like the social bookmarking sites since the content here is updated very frequently. Hence, you can start sharing your content on various social bookmarking sites like StumbleUpon, Delicious, Reddit, Digg and many more. However, there are various important techniques of social bookmarking you need to consider to increase your website traffic.
#4 Directory Submission
Most of you will think why directory submission when it's already dead? However, according to me directory submission works but only if it's done smartly. Submitting your directories only helps if the submission sites are reputed with high page rank and domain authority. Moreover, the quality of your submission also depends upon how smartly you choose the directories and categories.
#5 Article Submission
Article submission is important since it helps you in getting some quality back links to your website. Submitting your articles to websites like Ezine, Go Article and more will help you get a good amount of traffic. Writing articles on other websites also helps you in increasing your off page presence and provide you a bunch of extra backlinks.
#6 Press Release
One of the best ways to create an online presence is through press releases. Press release often helps in spreading a word of mouth and creating an online PR for you. Posting quality press releases to number of websites available helps you in introducing the online audience about your presence on the Internet.
#7 Forum Discussions
With a huge number of forums available, choose some good forums like Digital Point to share and discuss about your website's content and pages. Forum discussion is one of the effective off page optimization steps to drag good traffic to your website. Moreover, it also introduces you to several likeminded people and resources that teach you lot many things that you can implement in your websites.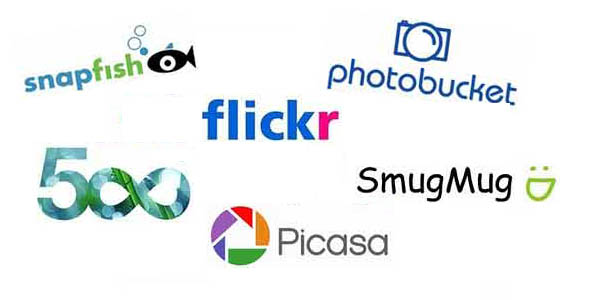 #8 Photo Sharing
Photo sharing is another important off page optimization factors that helps in attracting good traffic to your website. By sharing photos on some of the major photo sharing websites like Flickr, Picasa, Photo Bucket, etc. you try attracting people present on these sites. Moreover, this process also helps in getting your images ranked in the search engine images.
The above 8 ways will definitely help you in the off page optimization of your website thus making it rank in top 10.
Do you think there are other off page optimization ways that help in getting the website ranked? If yes, please share them in the comments section below.