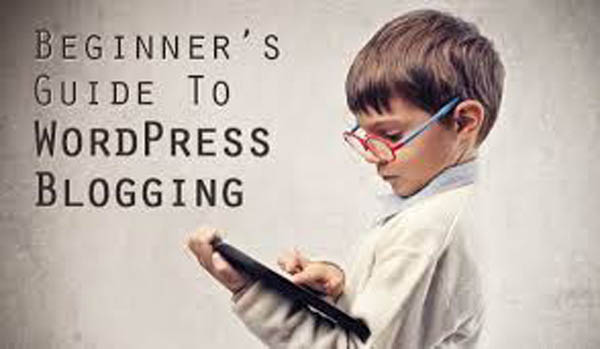 WordPress has become one of the widely used platforms of developing websites. Almost all reputed hosting service providers like Godaddy now a day provide their customers with WordPress installation support. Just a few clicks and your website is up and ready for use. However, what usually haunts the newbies is the further use of WordPress. Though the overall platform of WordPress is simple to use, it does take some time to get used to its dashboard.
Here is an attempt to make the simpler version of WordPress further simpler for the beginners.
Login to your WordPress Site
The first hurdle dummies face after installing WordPress on their domain names is how to login into their websites. To explain this, when you install WordPress platform on your website, it smartly loads a default theme on your domain name. So, when you type your website URL in the browsers and hit enter, you get to see your website with a default theme. On this theme you get to see a login link on the right hand side or in the footer of the page.
Click on this link and you will be asked for your username and password. Feed in these details and you smartly land up on the dashboard page of your website.

Understanding Your Dashboard
The left sidebar on your dashboard is the most important section and links to everything you want to do on your website. Let's now start with each section present in the left sidebar of your dashboard.
Posts:
This section helps you in adding new posts to your WordPress website. The sub-categories in this section: All Posts: Gives you the list of all the posts uploaded till date; Add New: Helps you to add a new post; Categories: Shows you all the categories and helps making new ones; Tags: Shows you all the tags and helps in adding new ones.
Media:
Media is where all the images and videos you upload on the website get stored. Divided into two sub-categories: Library: Shows you all the images and videos uploaded till date; Add New: Helps you in adding new media files to your WordPress website.
Pages:
Similar to that of posts, pages section on your dashboard helps you in adding new pages to your WordPress website. Divided into two section: All Pages: Shows you all the pages created by you till date and the Add New helps you in adding new pages.
Comments:
Comments section shows you all the comments your pages and posts received till date. Under this section you can approve, disapprove, trash or spam the comments.

Appearance:
The appearance section is all about your website design, how it looks, colors, menus, themes and editing the themes. Let's look at each of this section in detail:

Themes: The themes section in appearance help you in selecting the theme you want according you things you will be posting on your website. The two sections in themes – Manage Themes and Install Themes help you in managing and installing themes respectively. All you need to do is search for theme you want, install it and then activate it.
Customize: Customize section helps you in renaming your website, setting up the color codes, deciding the menu bar, etc. With the help of this section you can customize your website by mere clicks.
Widgets: This section holds all of your website widgets like the categories, posts, calendar, search bar, social media, etc. All you need to do is drag and drop the widgets you want in the sidebar and it appears on your website.

Menus: The section helps you in creating your menu bar. It helps you in deciding which pages or categories you want to get listed in the menu bar. All you need to do is create a new menu, select the categories and pages from the left side bar and add them in your newly created menu.
Theme Options: This sub-section might or might not appear in your appearance section. Usually this section depends upon the theme you select. If the theme you select offers you some additional options like sliders, templates, etc. then you are provided with this sub-section to modify your website accordingly.
Editor: The editor section is where all the codes for your website are present. You can edit these codes to customize the website the way you want. However, it is recommended to stay out of this section if you are a newbie and do not know much about coding and programming languages.
Plugins:
Plugins are the supportive add-ons that help you in organizing your WordPress website in a much better way. In my previous post on the must have WordPress plugins in have already discussed the important plugins you must install in your website.
Users:
If you are the sole user of your blog/website all you need to do is update your personal information under this section. This section helps you in mentioning your name as an author after each and every post you write on your website. On the other hand, if your website has more than one authors, you can create their separate accounts under this section.

Settings:
The only important sub-section under this section is the Permalinks. This sub-section allows you to decide the way you want your website post URL to be displayed. The list of several available formats helps you in choosing one for yourself. However, it is recommended to select the post-name type for better search engine optimization results.
Hope the above descriptive guide on using your WordPress dashboard help the newbies with their website. If you doubts still remain unclear you can ask them in the comments section below. I ensure you to answer them ASAP.