Whatsapp is one of the most used Android application and listed #1 in the Google Play Store but unfortunately people are still looking Whatspp for PC now a days. You will not find a single person with a smartphone device not using this application for instant messaging. Soon after it was launched, Whatsapp gained huge publicity for its ability to freely send text messages, images, audio clips, video clips and was downloaded by all smartphone users. Today, the application has over 19,024,861 and counting active users. So, what if you do not own a smartphone and still want to be in touch with your friends and family through Whatsapp? The easiest solution to this is to download Whatsapp for your PC or laptop. You can check http://nonstopshow.com/hotstar-app-free-download-tv-movies-and-cricket-streaming-for-free/ for downloading hotstar app on mobile.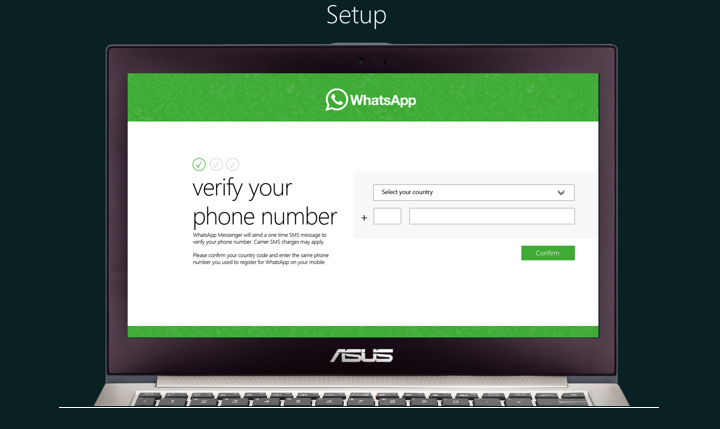 Whatspp for PC Free Download Link
Yes, sensing the popularity of this application, the developers have come up with this application for desktop PCs and laptops. All you got to do is install them on your devices and start using it the way it's used on the smartphones. In this post we provide you with Whatsaap for PC Laptop free download along with a detailed procedure to install it on your devices.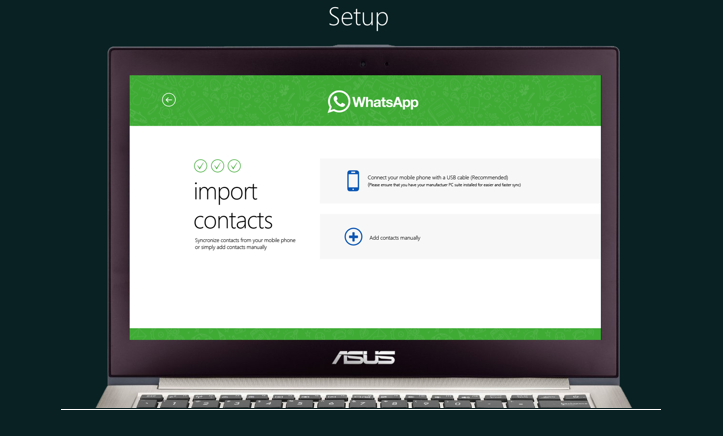 Follow the below given procedure to download Whatsapp for PC Laptop for free and install it on your devices.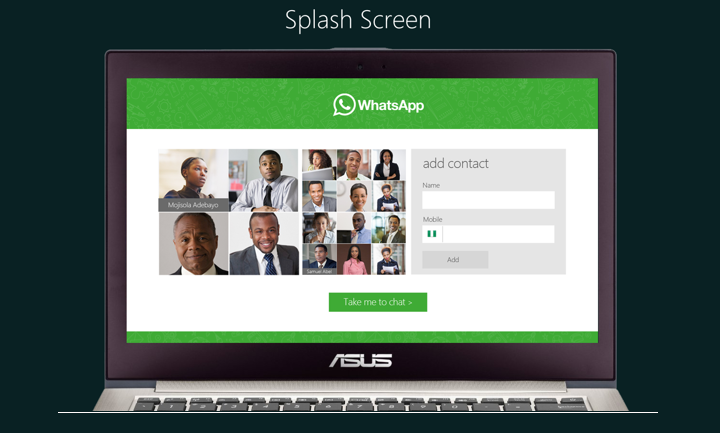 Installing WhatsApp in Your Windows 7 or Windows 8/8.1 PC
#1 Start with downloading Bluestack Android Emulator on your desktop PC. Clicking on the below link will help you download a zip file. Unzip it and run the .msi file in it to start installation on your computer. This will open up a new pop-up. Follow the instructions and complete the setup process.
#2 Once the installation is complete, start Bluestack and search for Whatsapp in its search bar. This will give you all the results with Whatsapp in their titles. However, you must be familiar with the Whatsapp Logo and can distinctly recognize the original application. Click the Install button next to this listing and wait for the application to download and get installed in your PC.
#3 Even after downloading and installing Whatsapp in your PC you will not be able to make it work until you configure it with your mobile number. To configure this app, click on the Whatsapp icon that will now appear on your Bluestack home screen. This will give you a pop-up with a certain sign-up procedure. Follow the steps. Select your country, enter your phone number and click ok. Soon you will receive a confirmation code on your mobile device. Use this code to activate your Whatsapp for PC and start using it the very next moment.
Minimum System Requirements while Installing Whatspp for PC
Operating System: Windows XP/ Vista/ 7/ 8
Processor: Intel Dual Core 2.40GHz
RAM: 2GB(XP) /2GB(Vista/7)
Graphic Card: 256MB V RAM With (GeForce 9600 GT/Radeon HD 3850)
Hard Disk Space: 1GB Up To Free.
Sound System: Direct.X V9.0c compatible
Most Searched Terms like Whatsapp for PC
whatsapp for pc windows 7,
whatsapp for pc free download windows 7,
whatsapp for pc free download,
any update for whatsapp,
whatsapp mac,
download whatsapp for pc windows,
whatsapp for pc windows,
whatsapp for pc app